You can book a Trench Backfill Quality Inspection easily via our webform here. You'll receive a notification from us to confirm we've got your request, and our team will be in contact with you directly to confirm the date and time of the Inspection booking.
We require at least 48hrs notice of your preferred date and time for the inspection to be conducted.
If you are booking this inspection on behalf of someone on your team, please ensure you provide the name and mobile phone number of the site contact person that will be meeting our team on-site.
In addition to the required information detailed below, please provide directions to the road entrance to the site office - our team will ensure they sign-in and make themselves familiar with the site-specific Health and Safety requirements before entering the site.
Each subdivision is supplied with a 'Lay Plan' for the purpose of building the network. At the bottom of this Lay Plan you will find the information required when filling in your request for inspection.
Greenfields Number and Project Name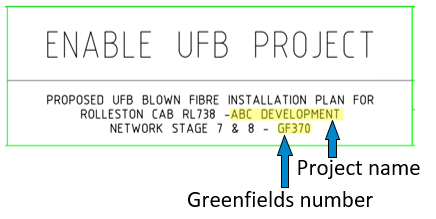 Cabinet area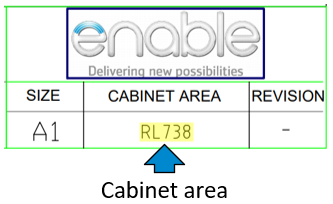 Ready to book your inspection? Click here.
Please note: Your preferred appointment date and time is not confirmed until our Quality Officer has contacted you directly to confirm your booking.